RV45D - Everything You Want to Know
Setpower RV45 Dual Zone is now available! This is Setpower's first dual zone portable refrigerator/ freezer. Here are some information and features of the anticipated RV45D model.
Single Zone vs Dual Zone
If you're wondering what's the difference between a single zone vs a dual zone, here are the differences:
- Single Zone: Can be set as either a refrigerator or freezer
- Dual zone: Can use one zone as a freezer and the other zone as a refrigerator. You can even use both zones as a freezer or refrigerator if you don't want to set two different temperatures. This means you can keep your meats frozen while keeping your drinks nice and cold.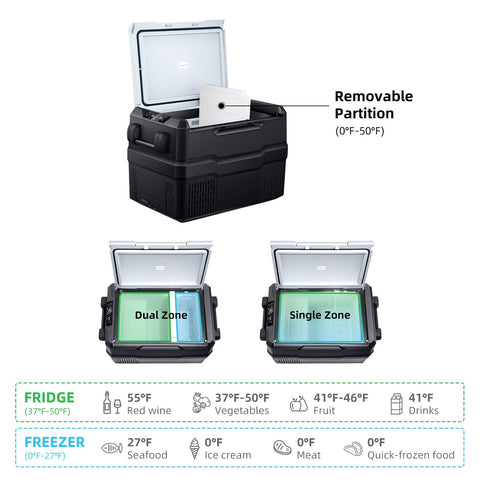 Detachable Lids:
The lid design on the RV45D allows you to open the lid from the front, back, or it can be completely taken off for easy access. With this design, it gives you the convenience to open the lid from whichever direction you choose.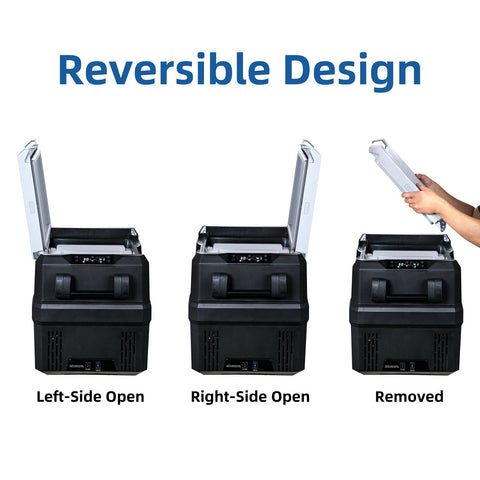 Dimensions (L*W*H): 25.4" x 1637" x17.3" / 45 QT / 43 Liters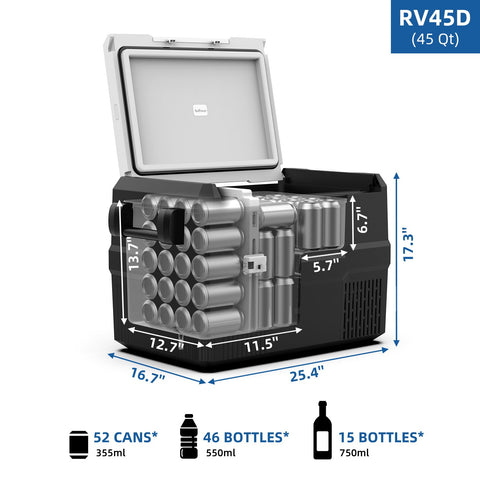 Features:
A great feature to the RV45D are the control panels that include Eco Mode which will help save energy, Max Mode to help cool the fridge faster, and a 3-Level Battery Protection which will help prevent your vehicle from battery depletion.

Package Includes:
Inside the package will include your refrigerator, a basket, a manual, handles, a drain hole to remove excess water from the cooler, an AC adapter and a DC cable. Similar to any Setpower fridge, you can plug your fridge into an AC or DC power outlet to have your fridge working while you're on the road.
Warranty:
Setpower products have a 2 year warranty for the compressor and 1 year warranty on all other parts.
Limited time discount from July 24th to 25th,
Code: BLOG 
https://www.setpowerusa.com/discount/BLOG
We are excited for you to try out our first dual zone and hope you enjoy it!